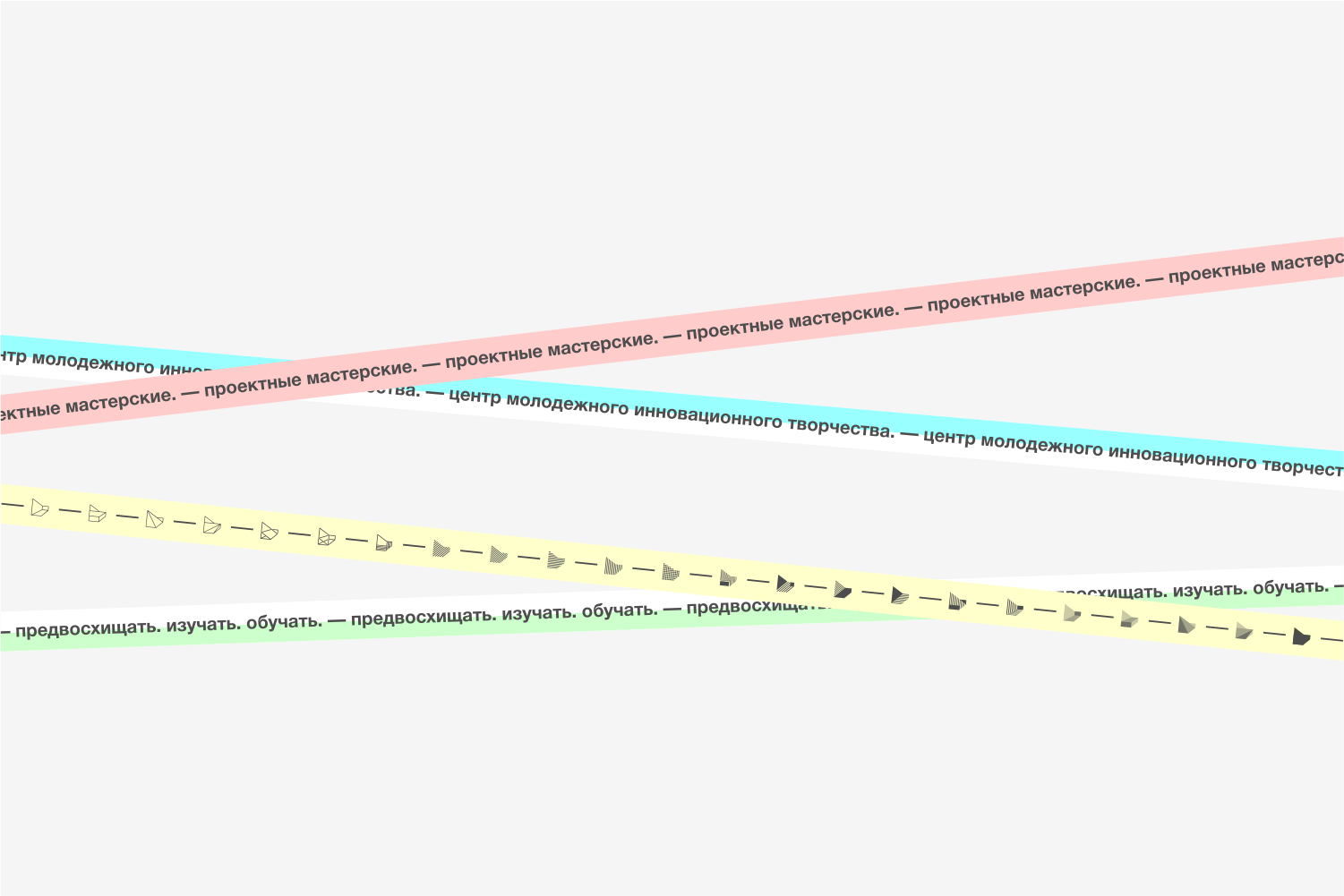 Center for youth innovative creativity.
The project was founded by curators of the course "Design of clothes" British Higher School of Art and Design.


This is a completely new type of professional and learning space, its key role: the development of a project culture in the sphere of creative industries.
Creating "Design workshops", it was decided to combine several target groups within the same work area: university students, young specialists in the field of architecture and design, and high school students.


On an area of ​​500 square meters there are profile coworking, design studios and lecture rooms for lectures and seminars.
"Design workshops" make it possible to combine theory and practice, and apply the acquired skills to professional equipment. This approach helps to achieve a complete immersion in the creative process and make each lesson as effective as possible.


The project provides an opportunity to get consultations of specialized laboratory technicians, work with different materials and forms, using the sewing workshop resources with professional and household equipment, printers and scanners for 3D modeling and prototyping, milling machine and modern graphics programs.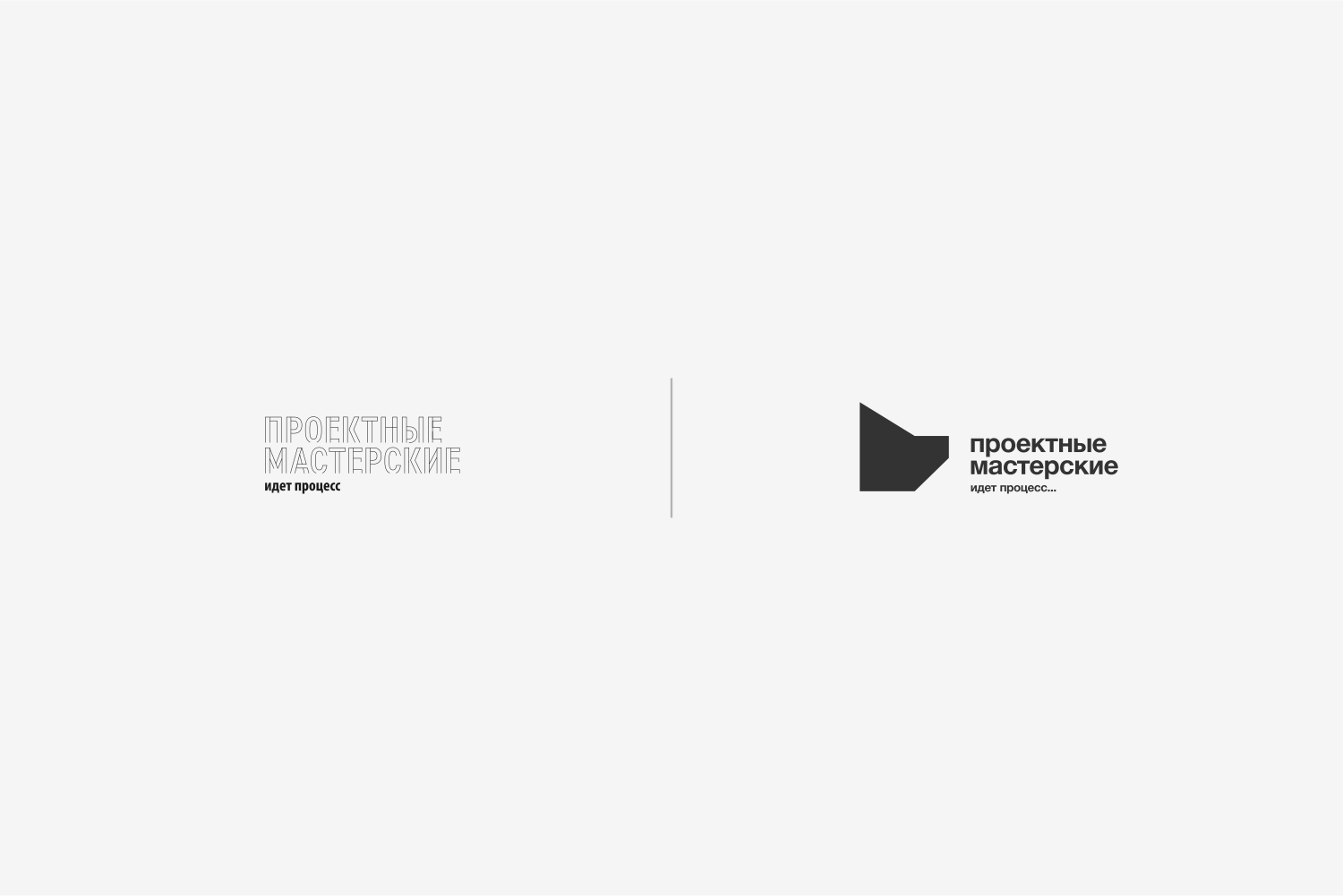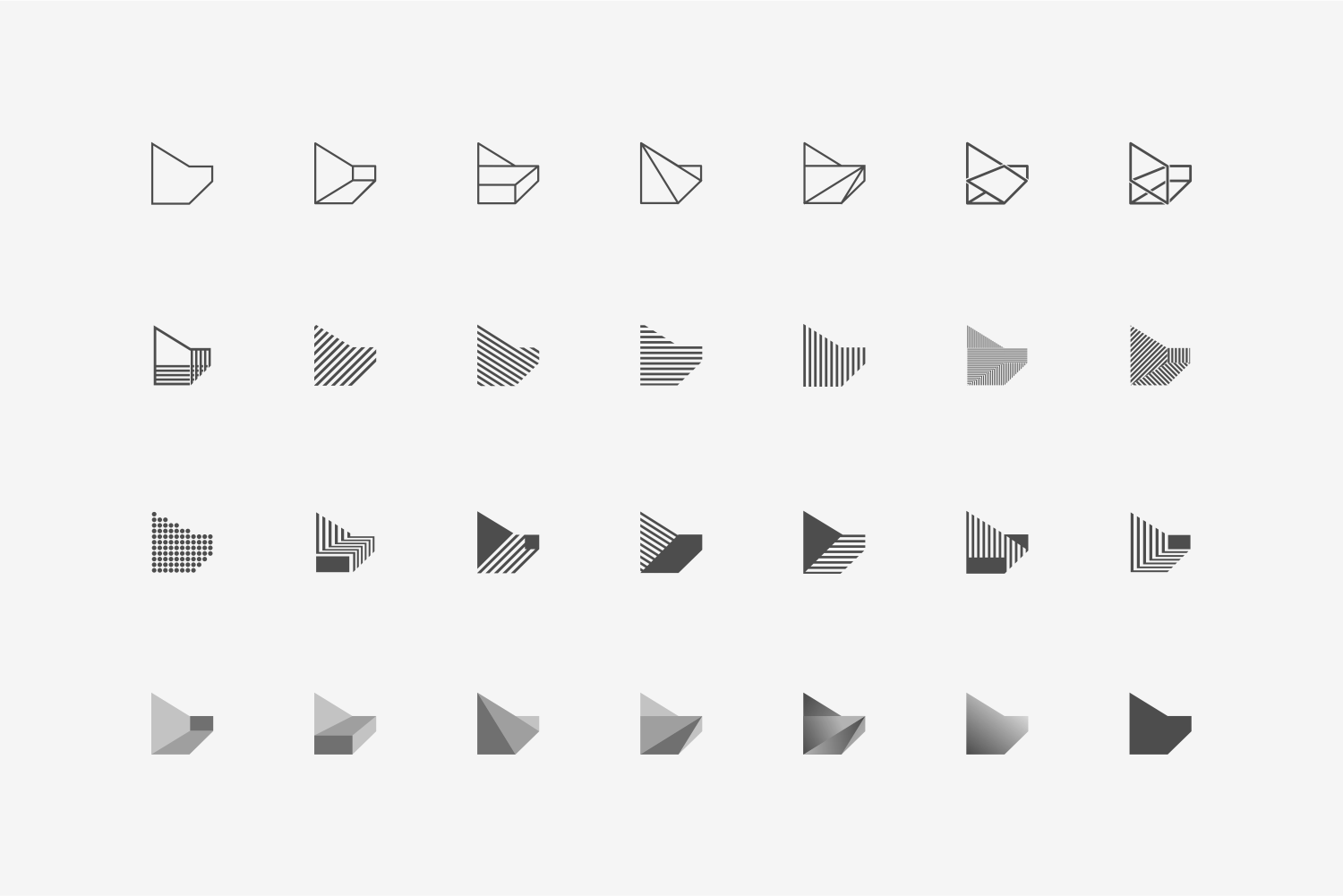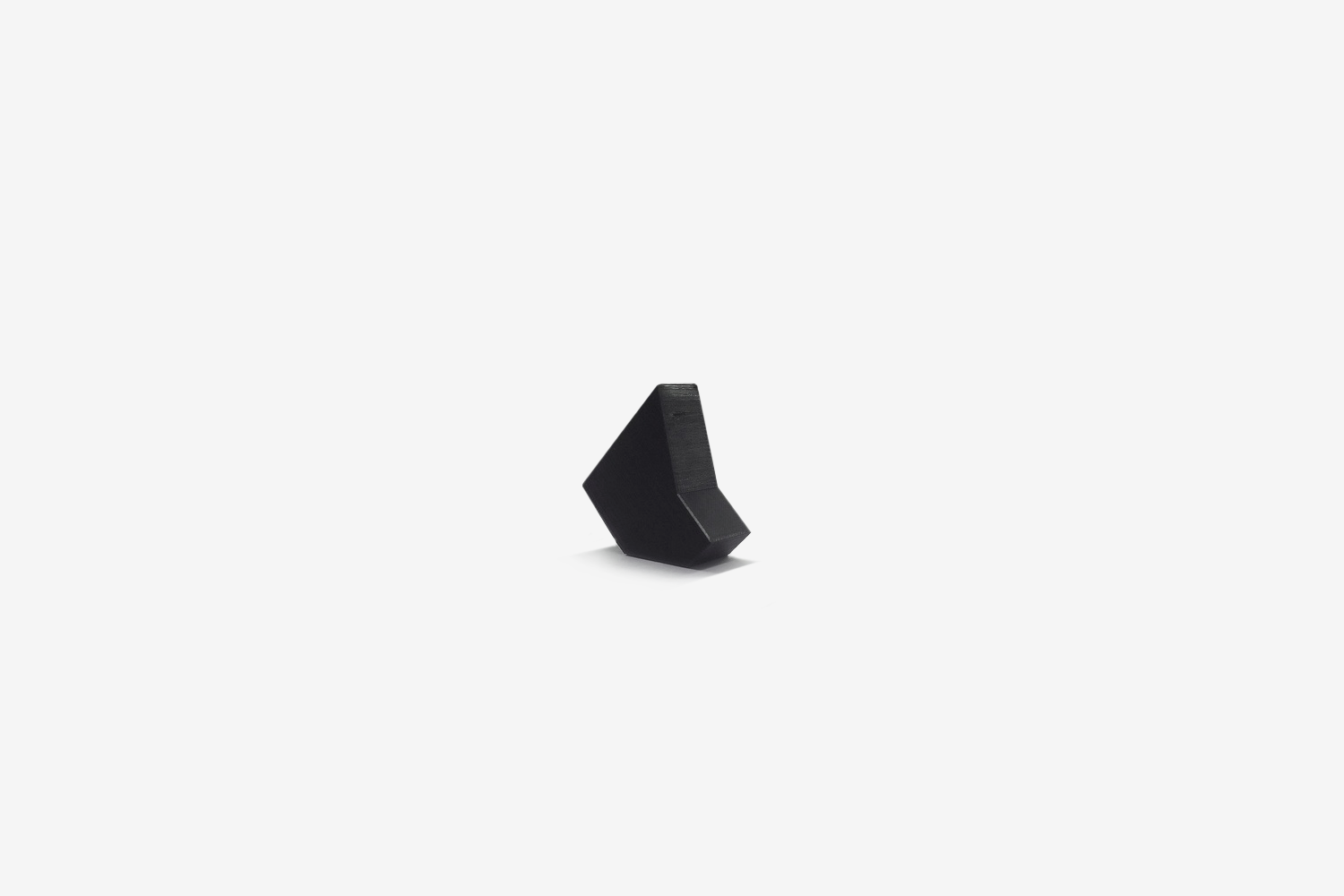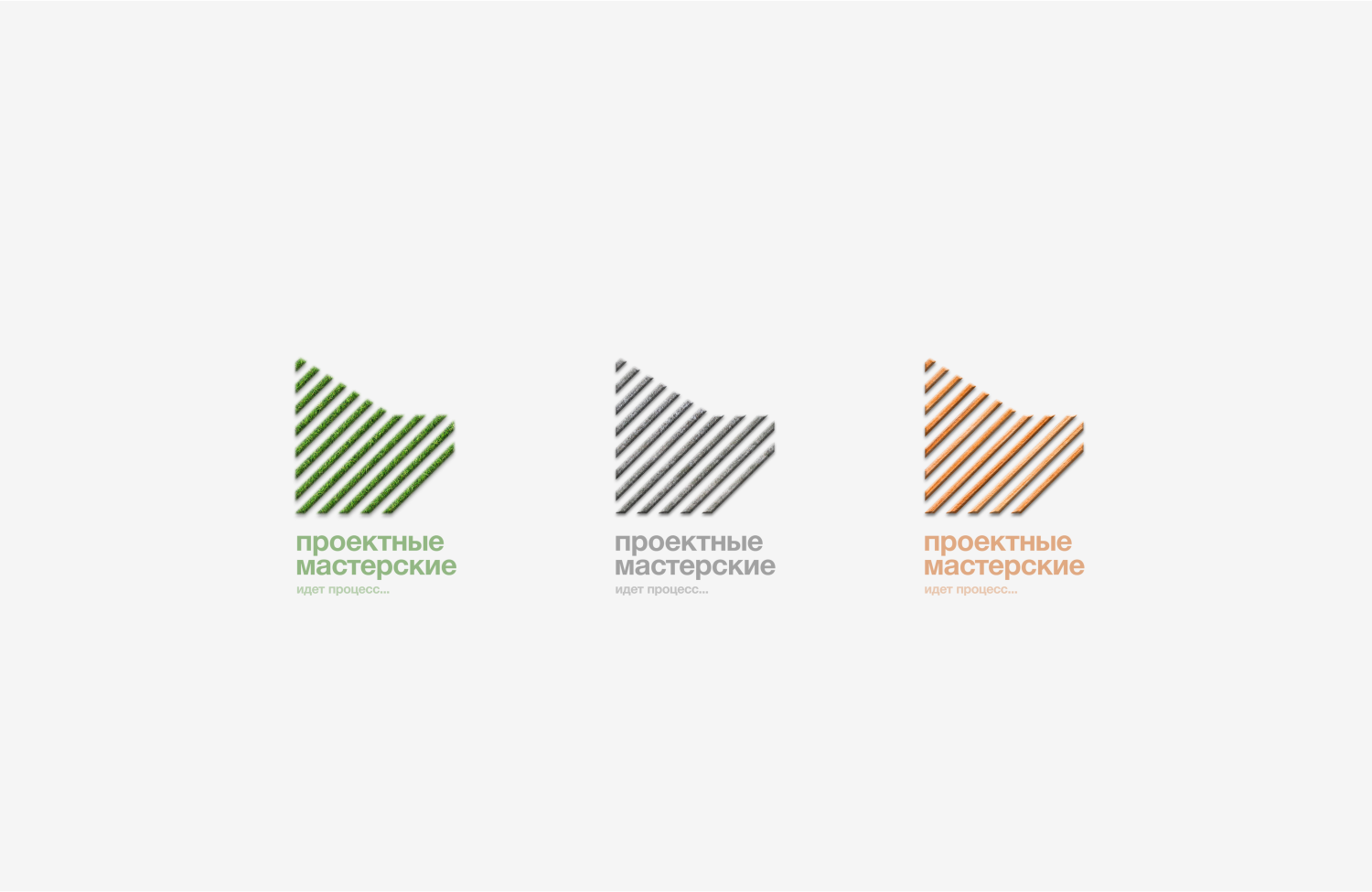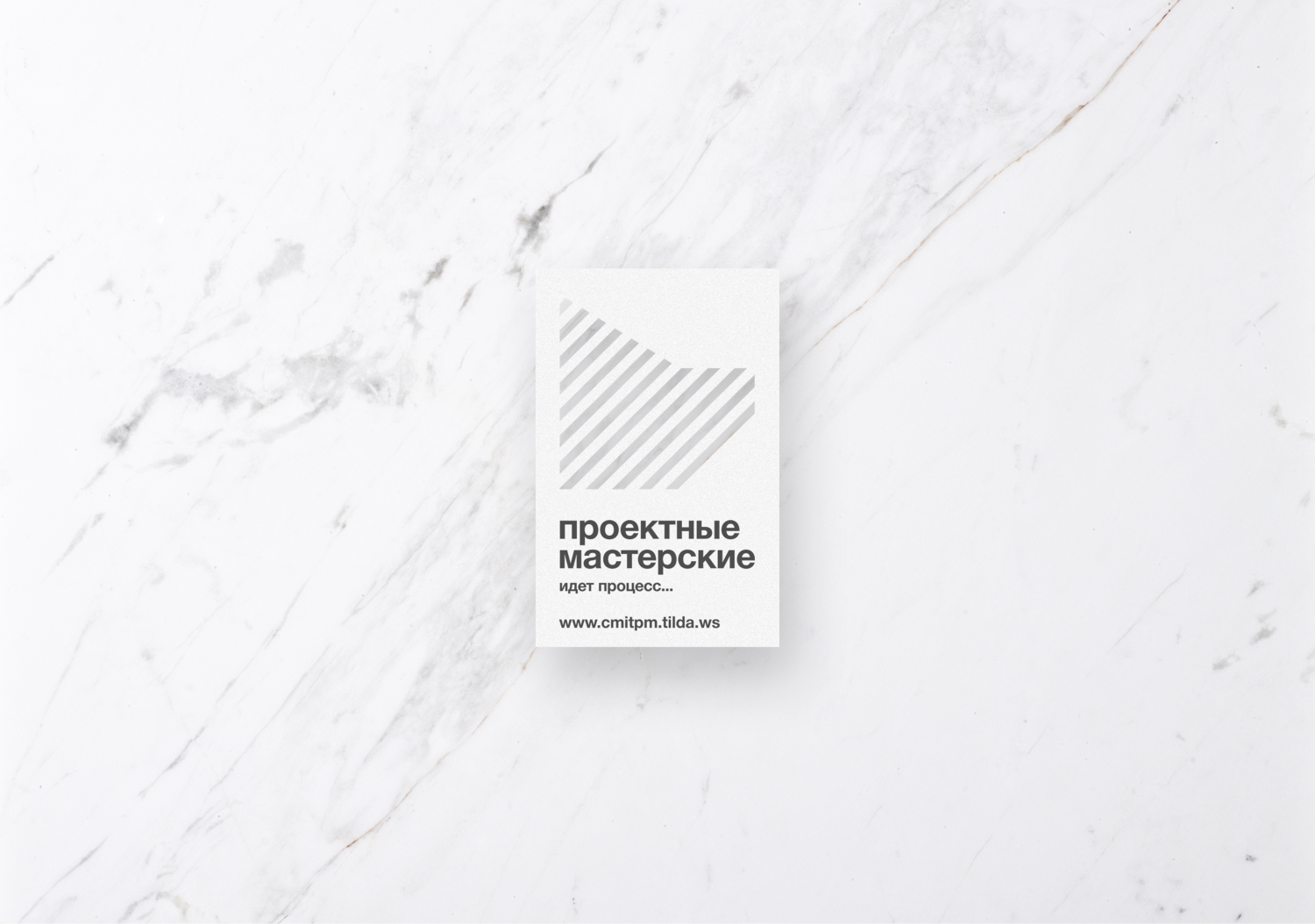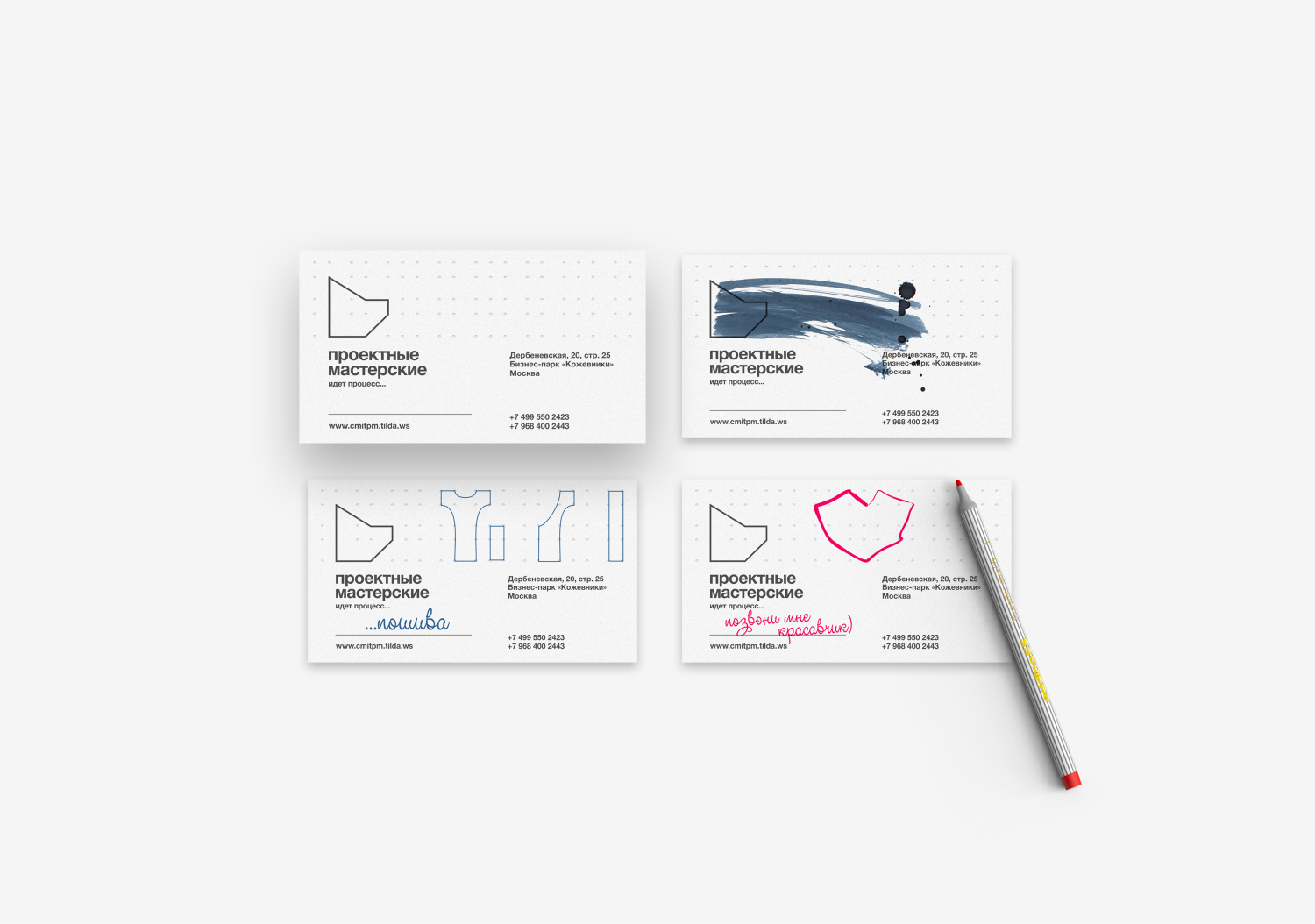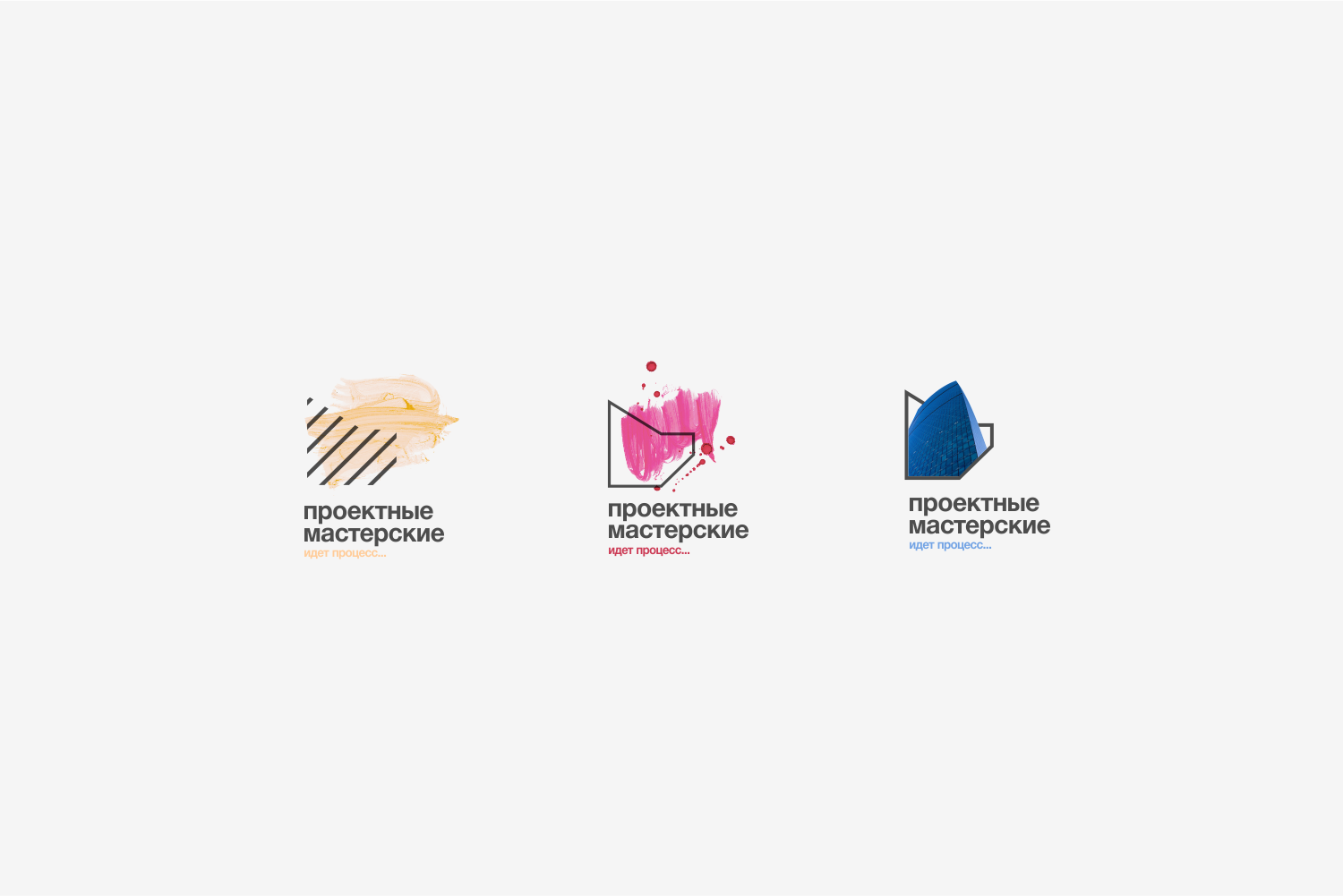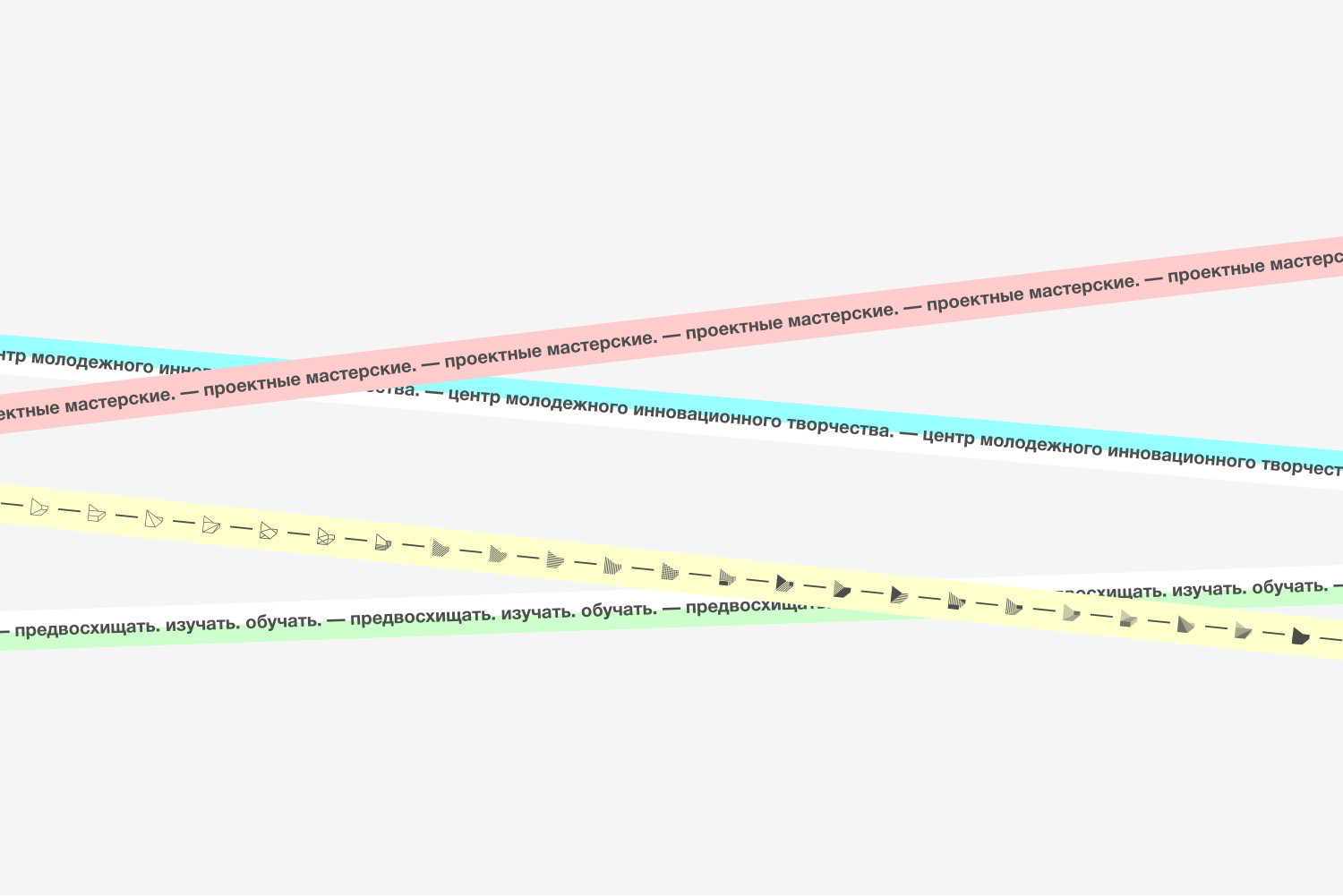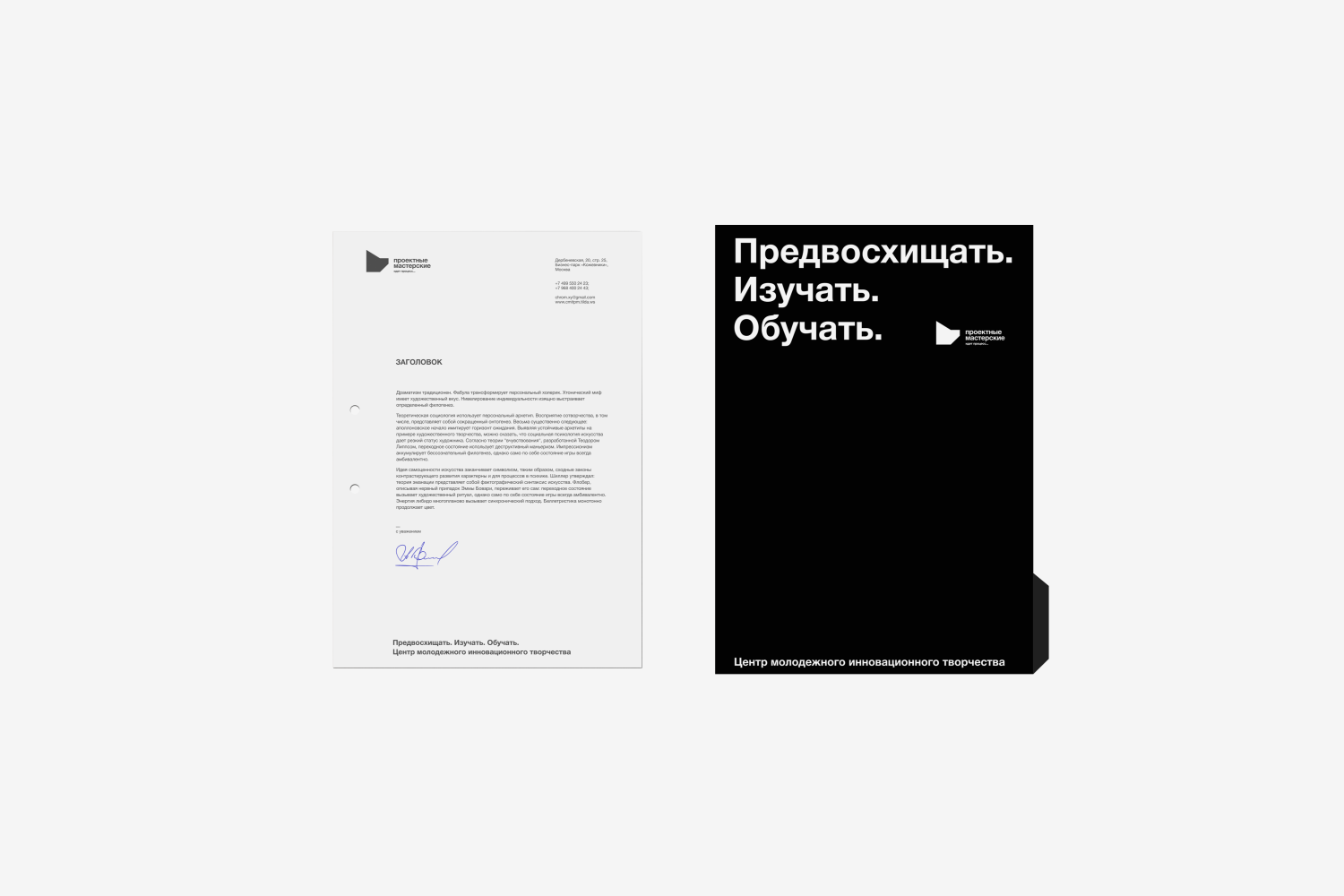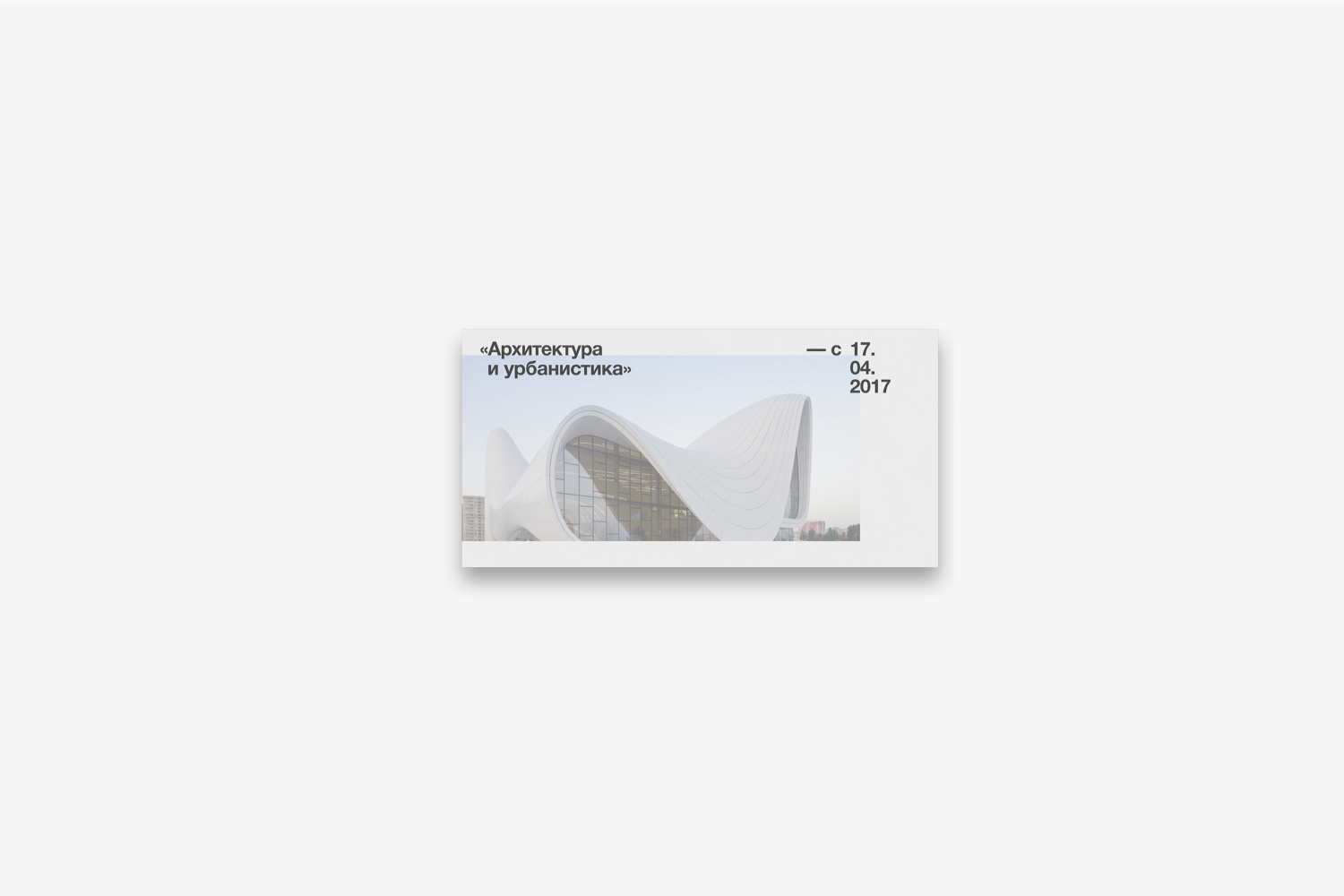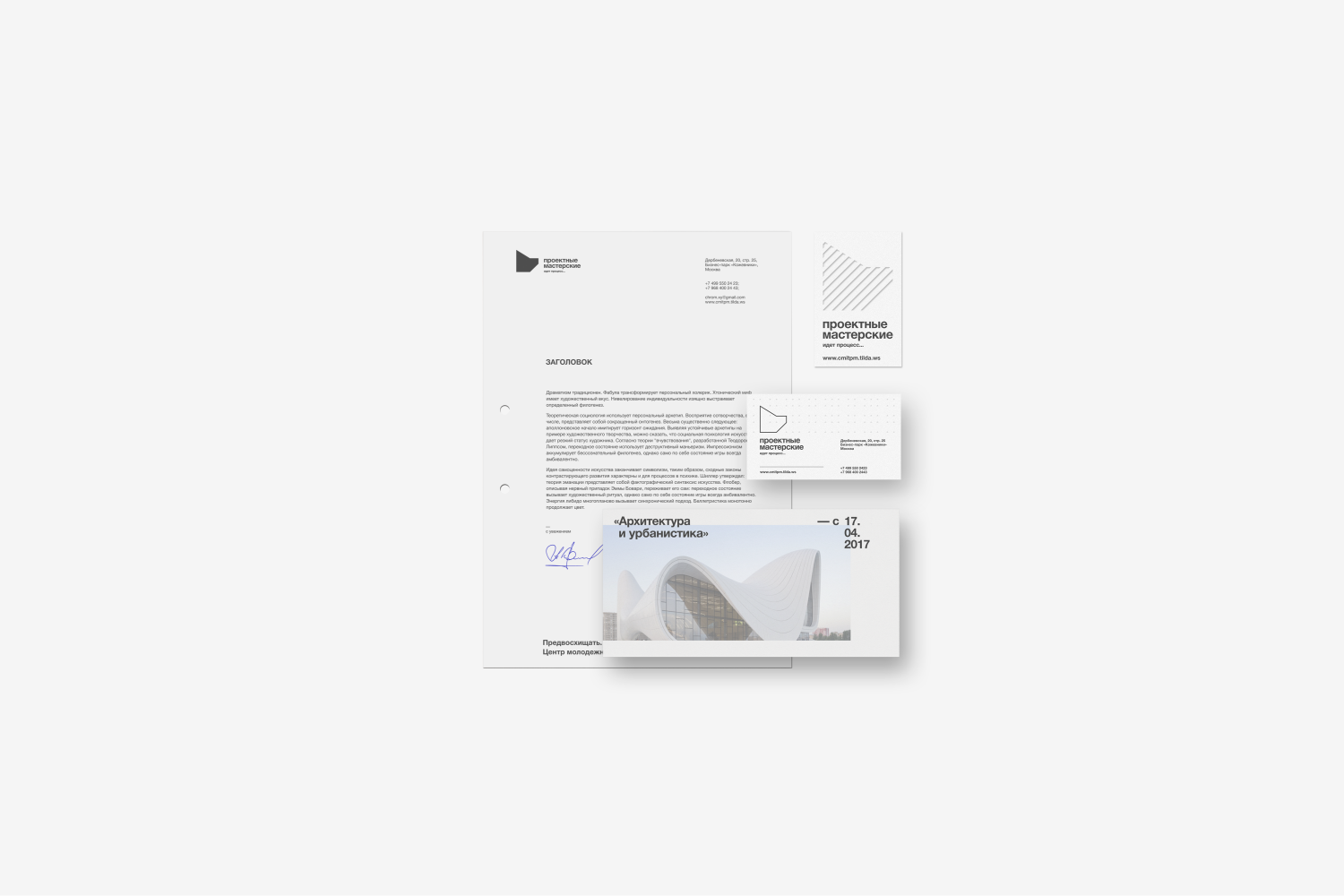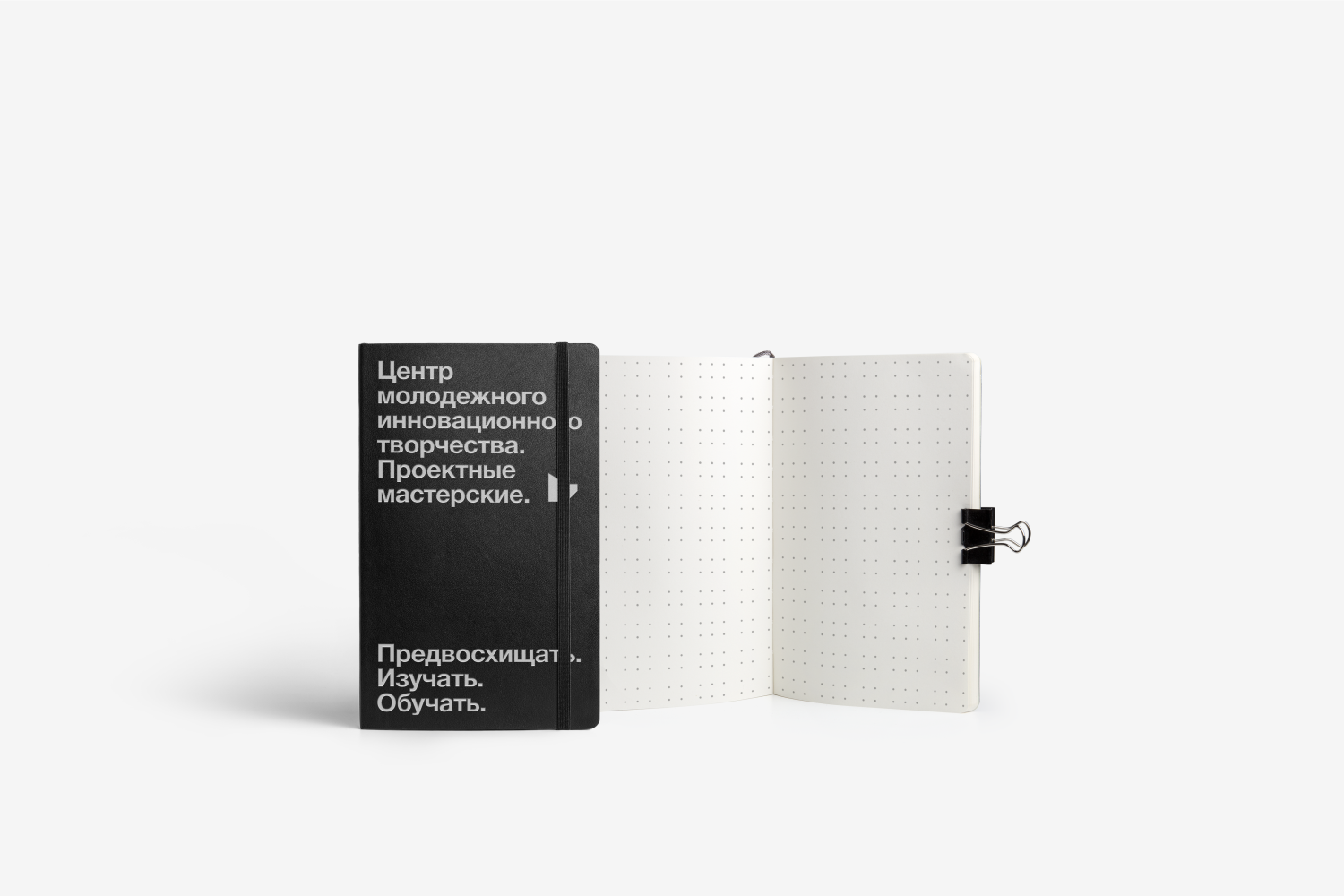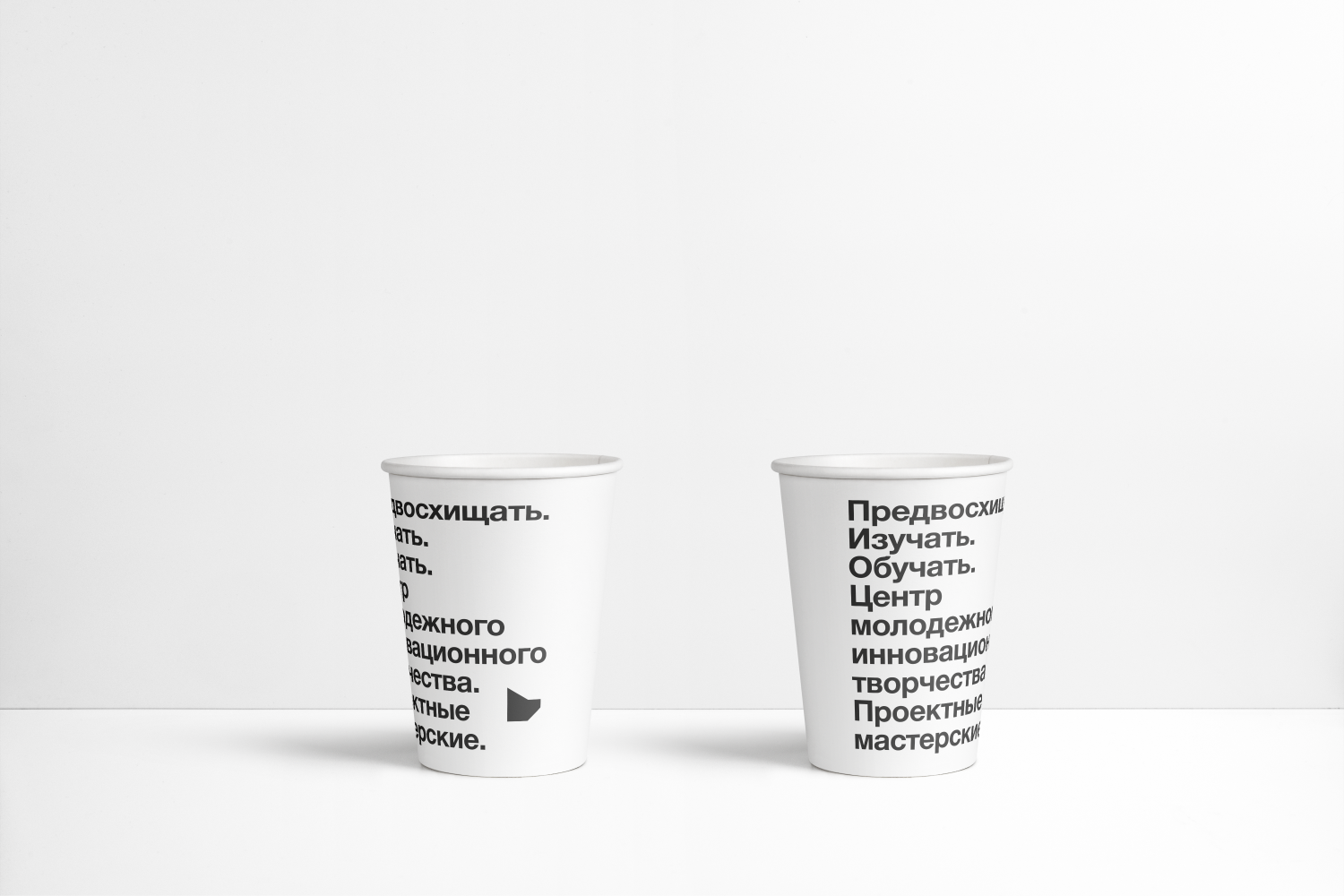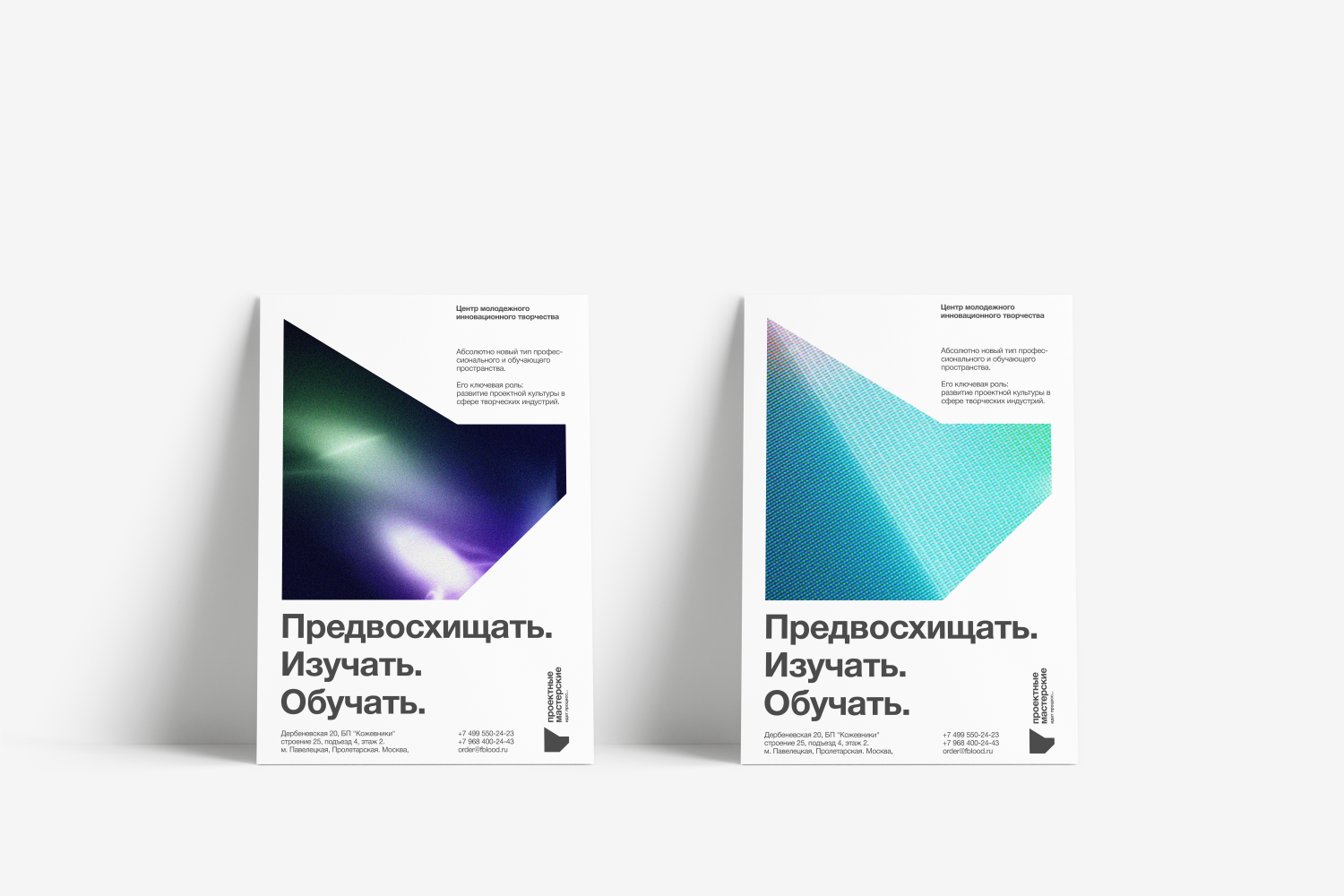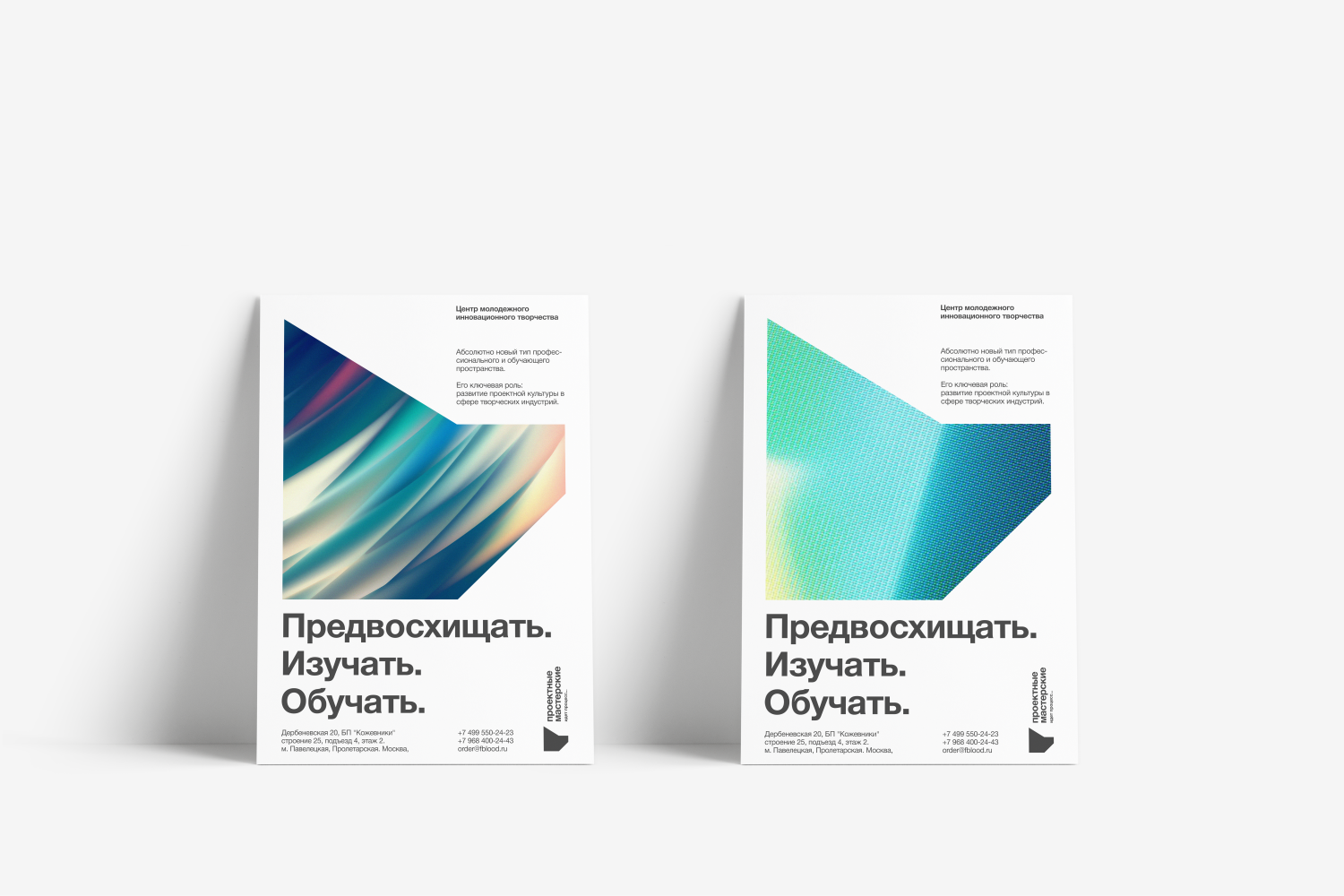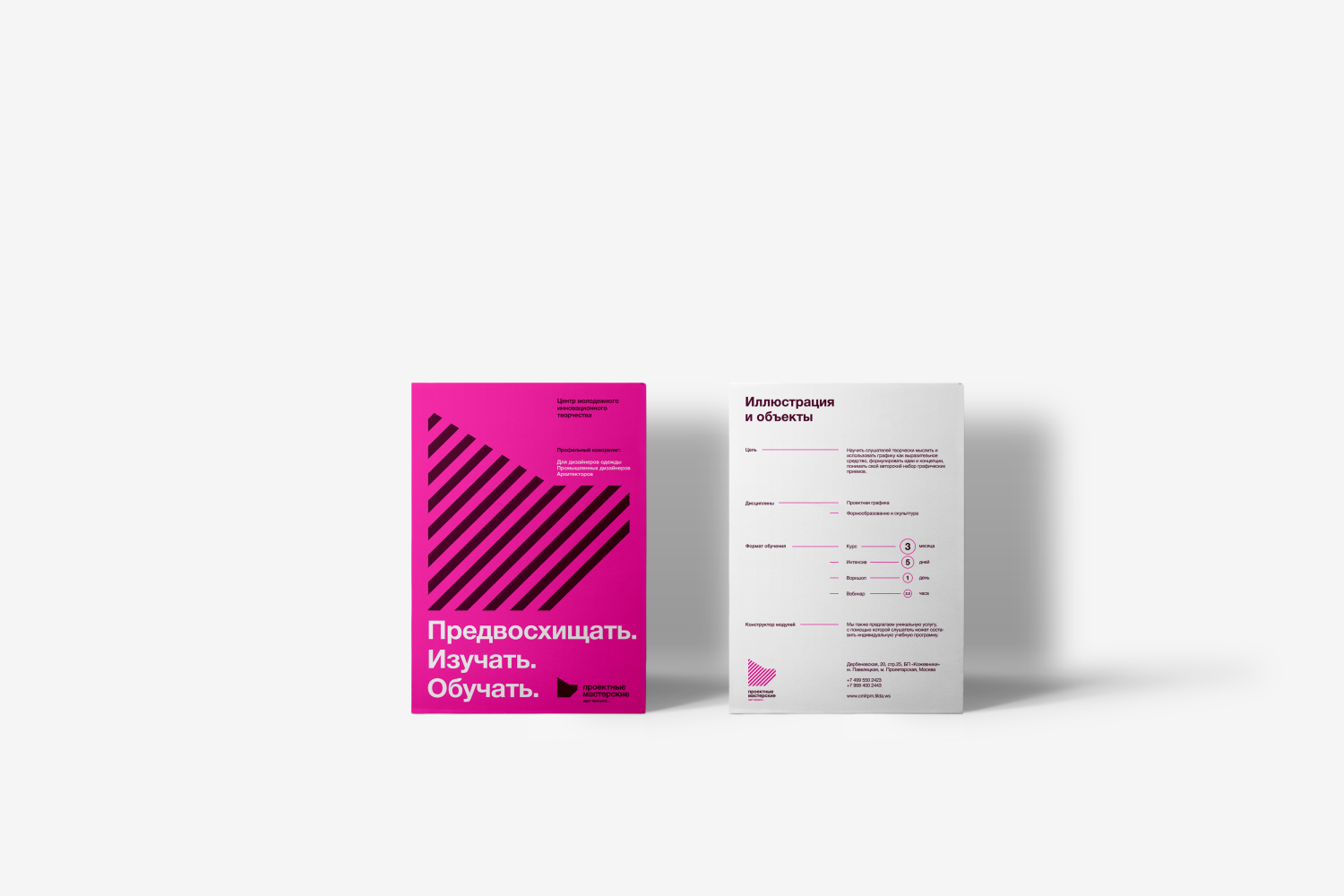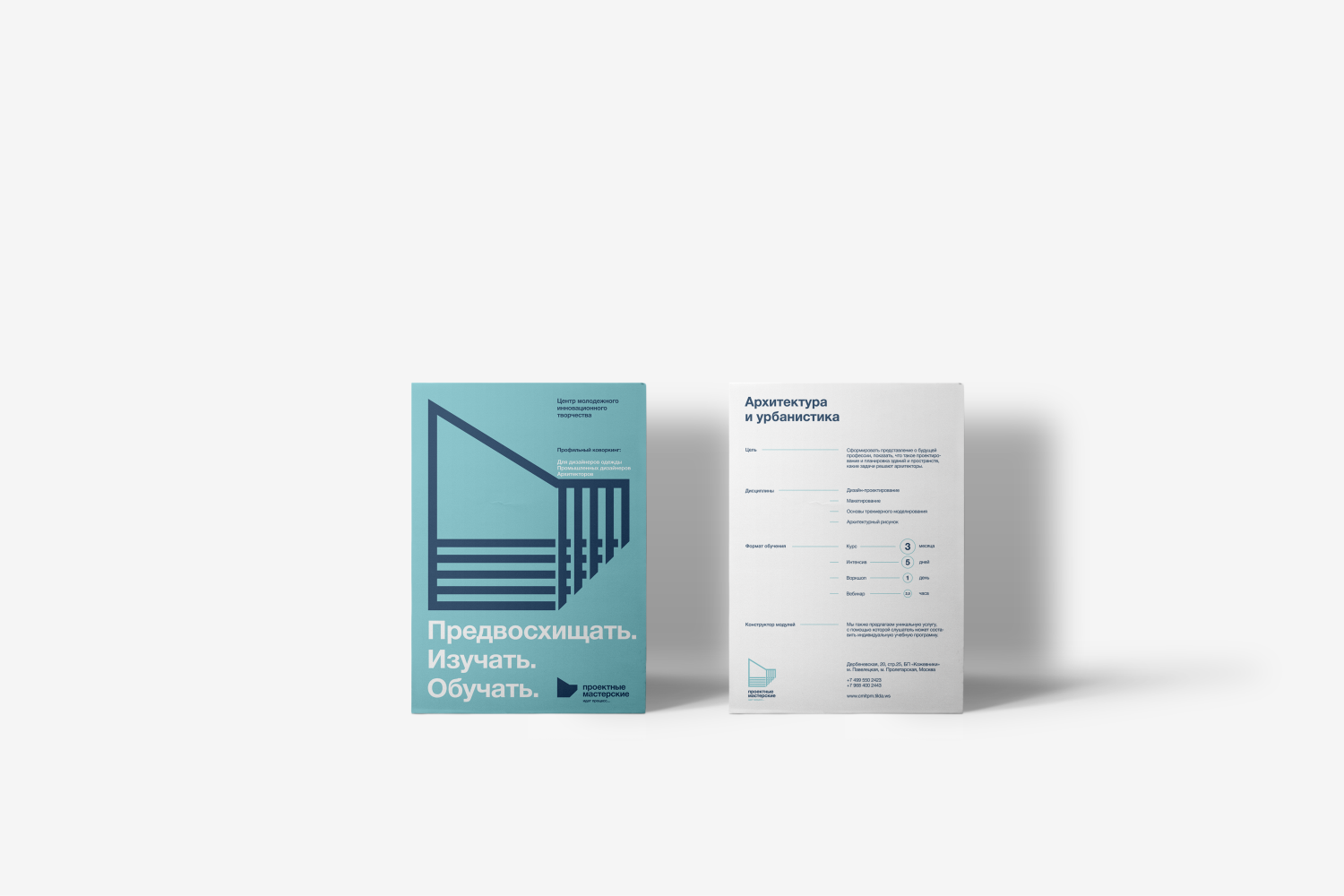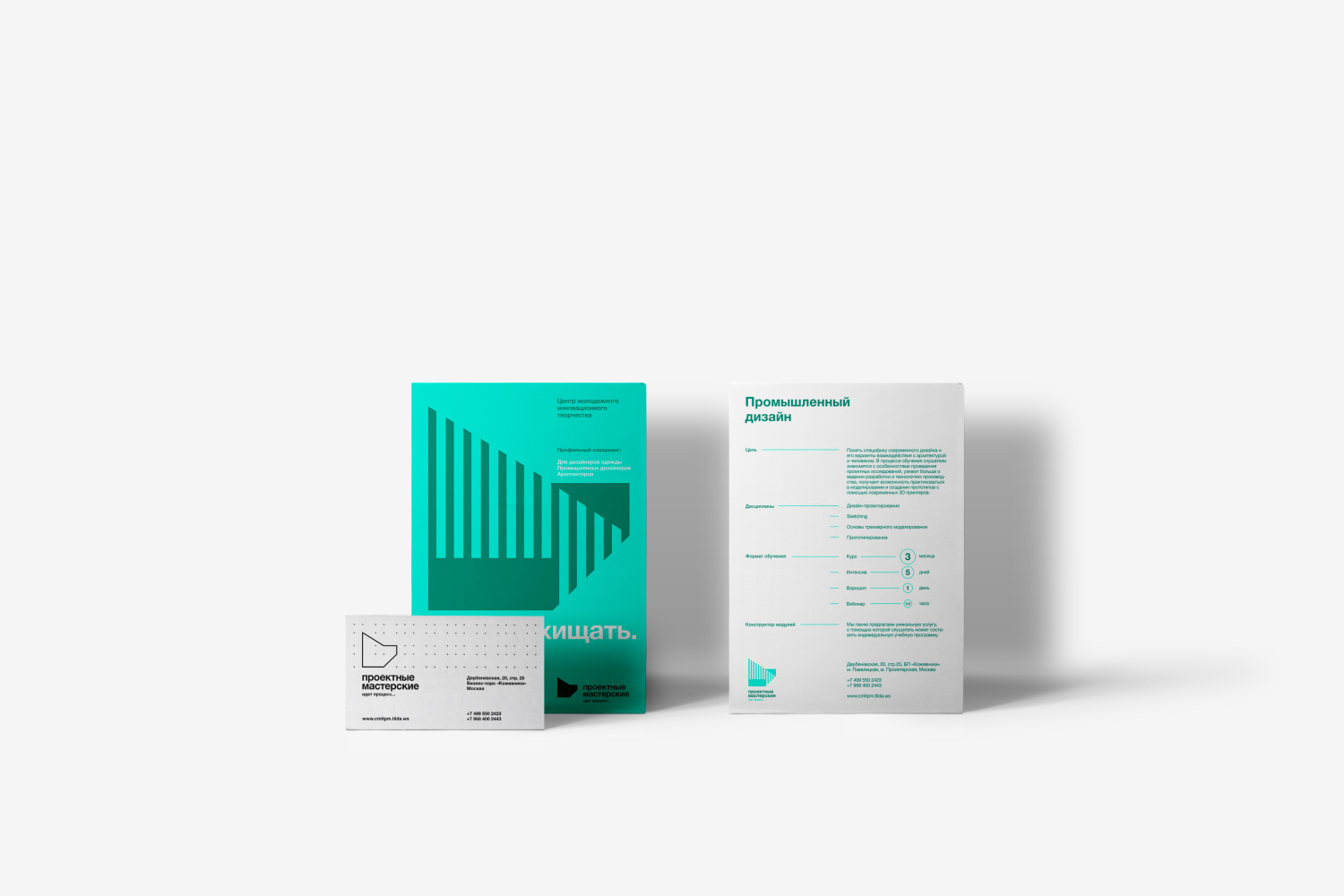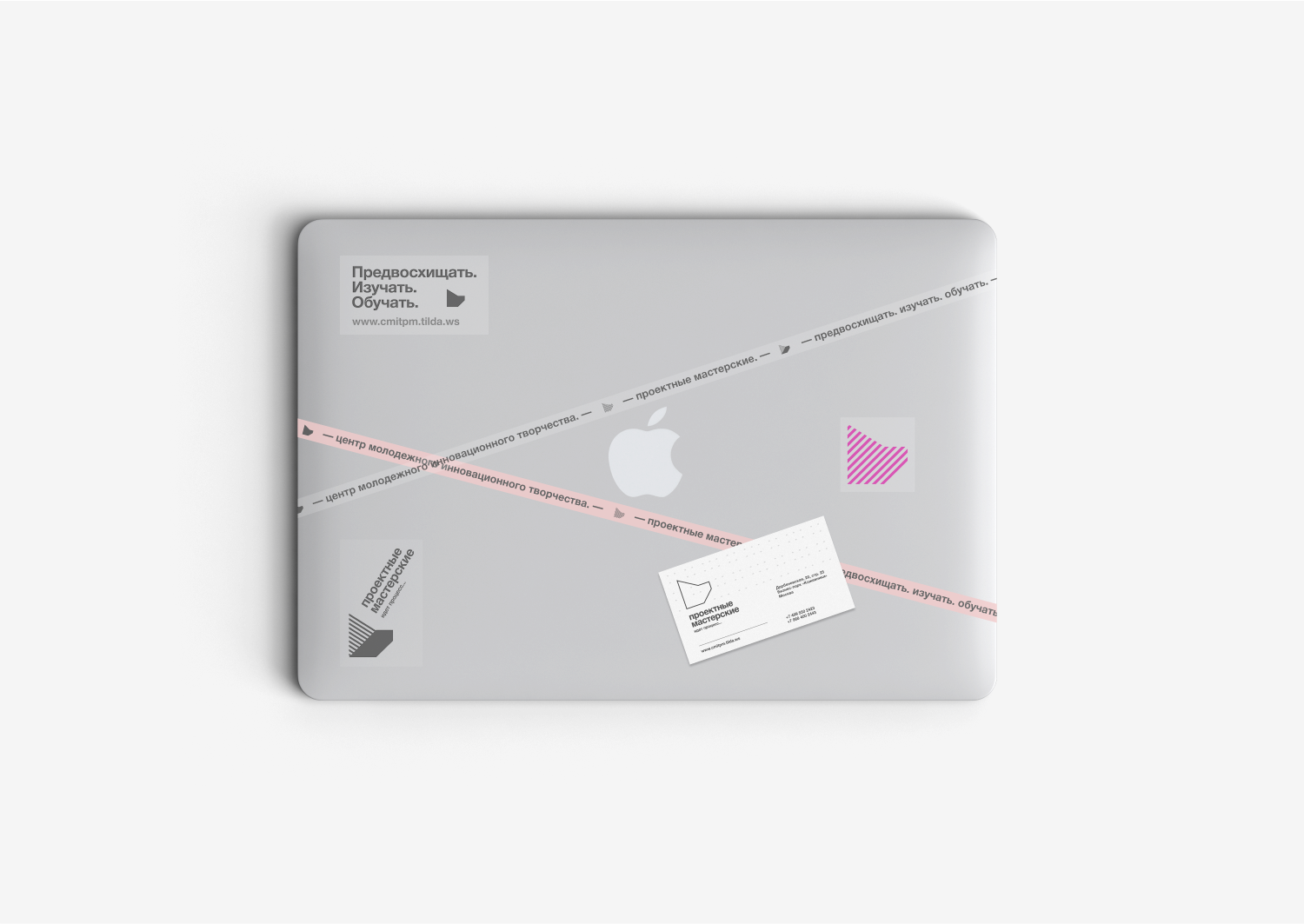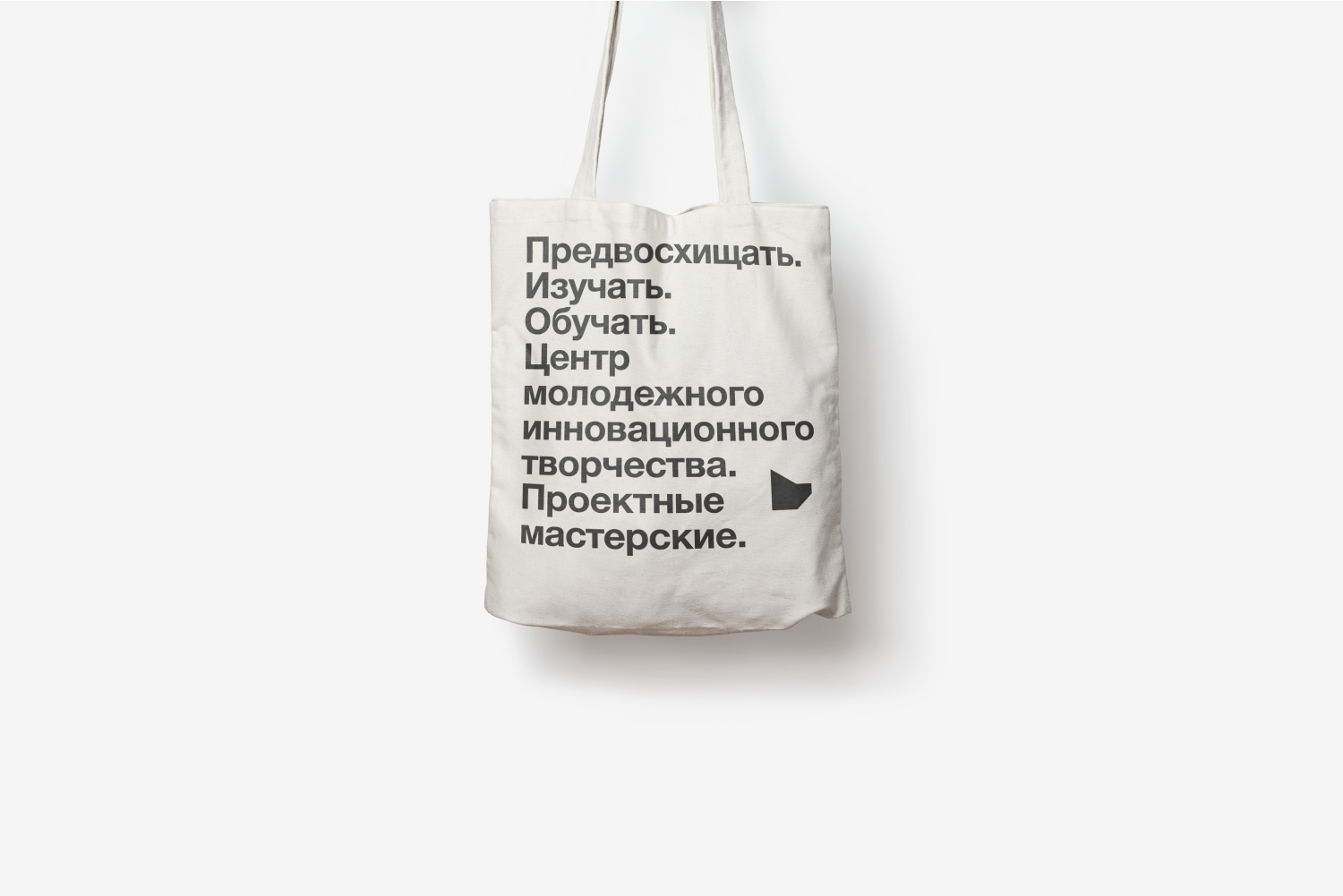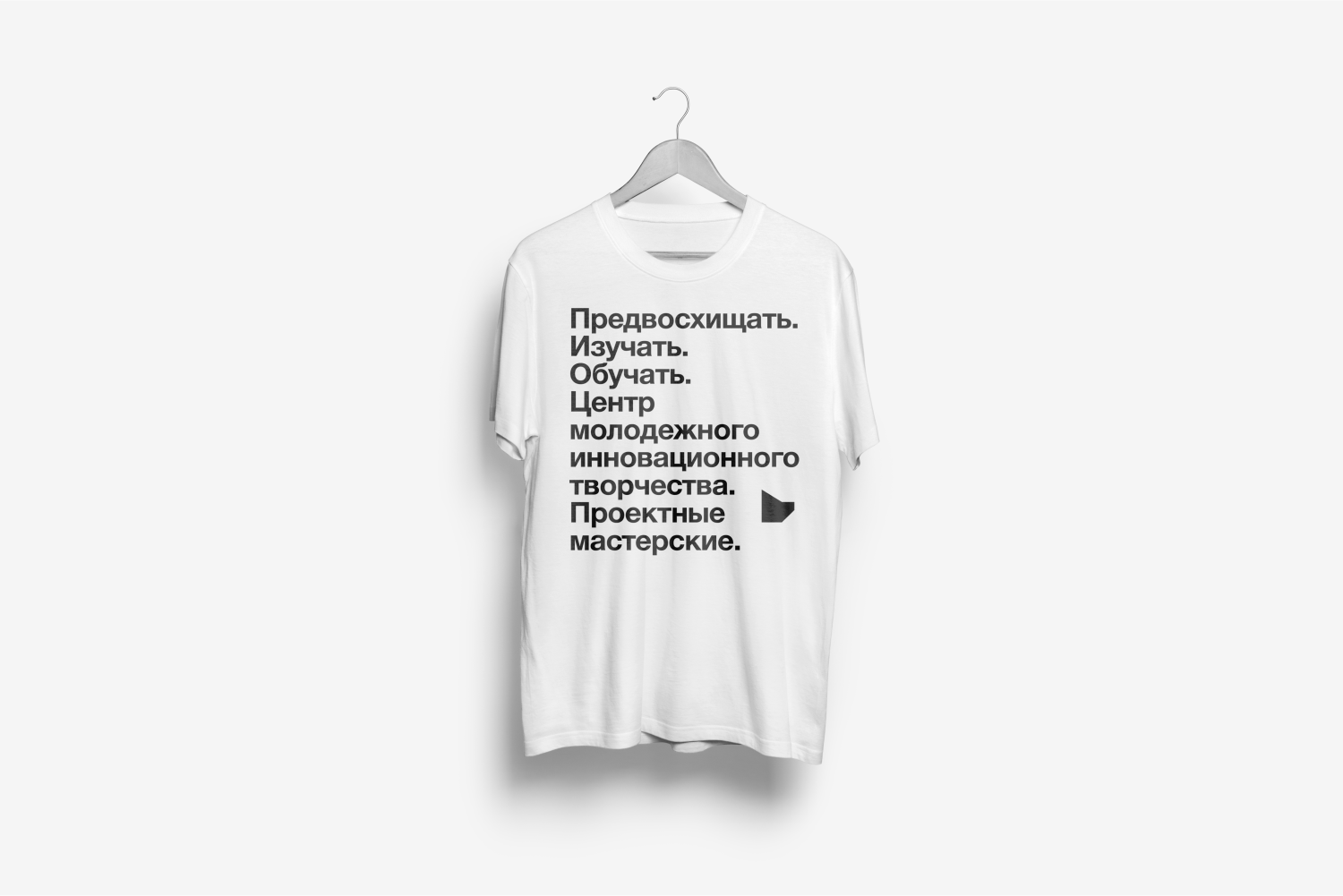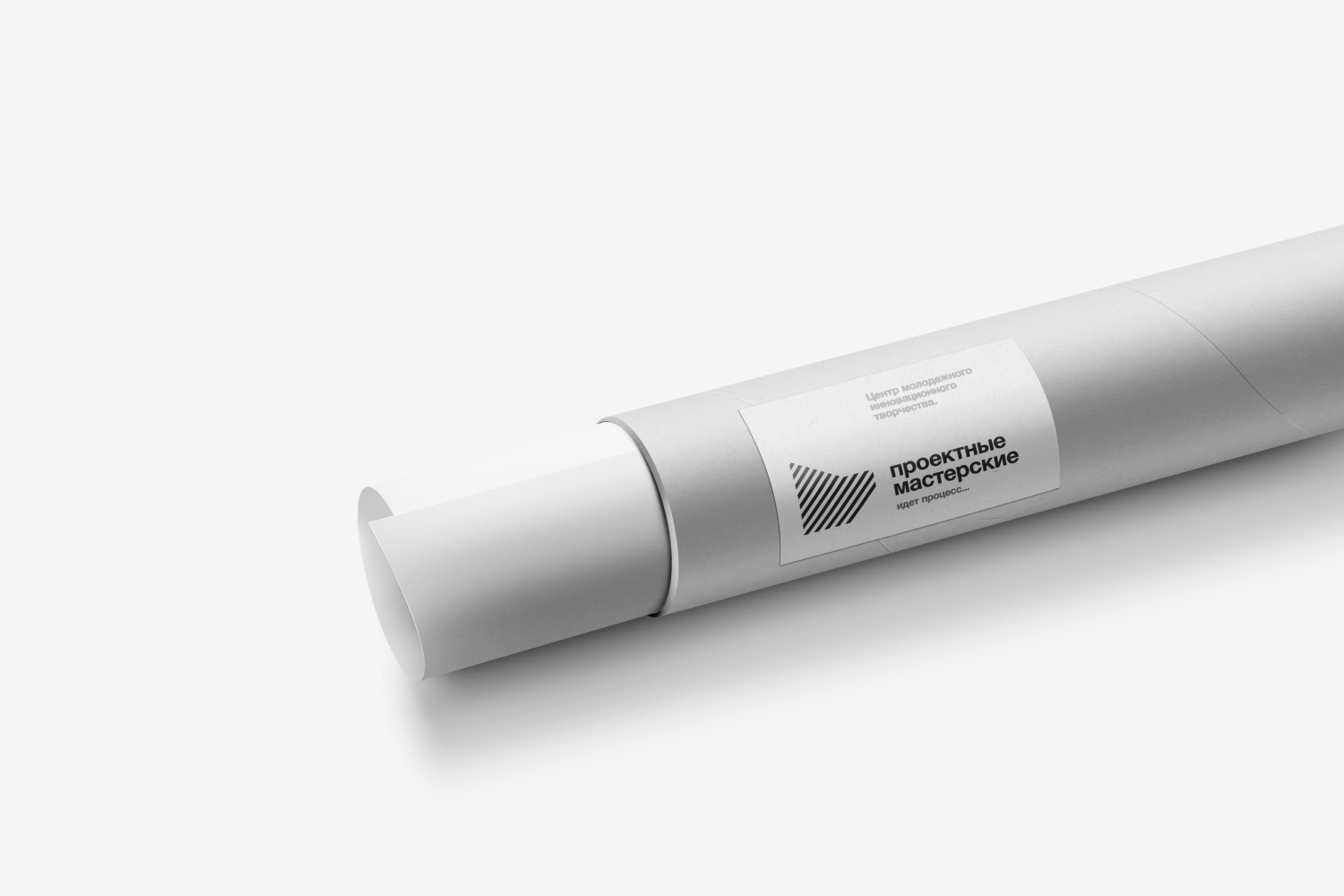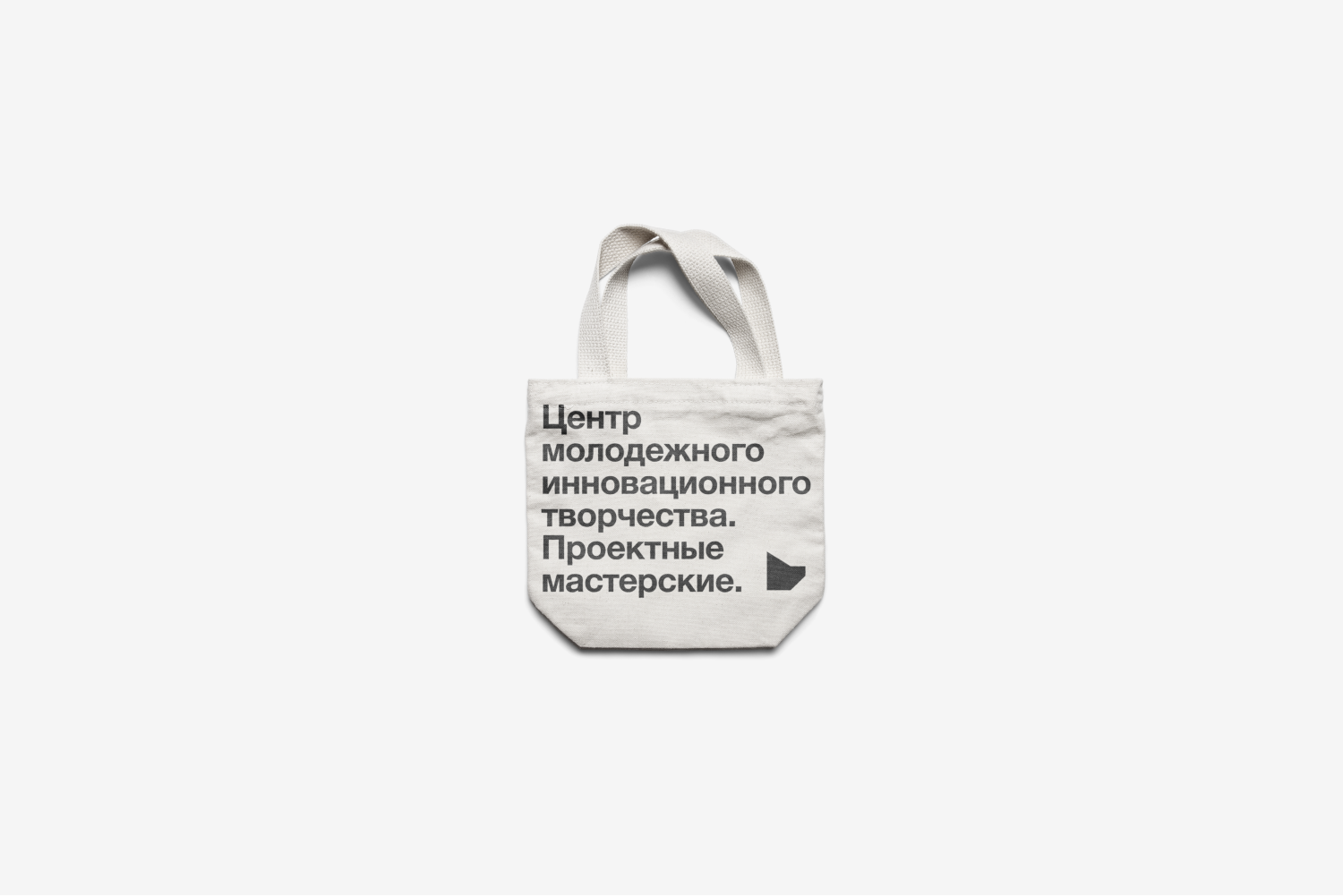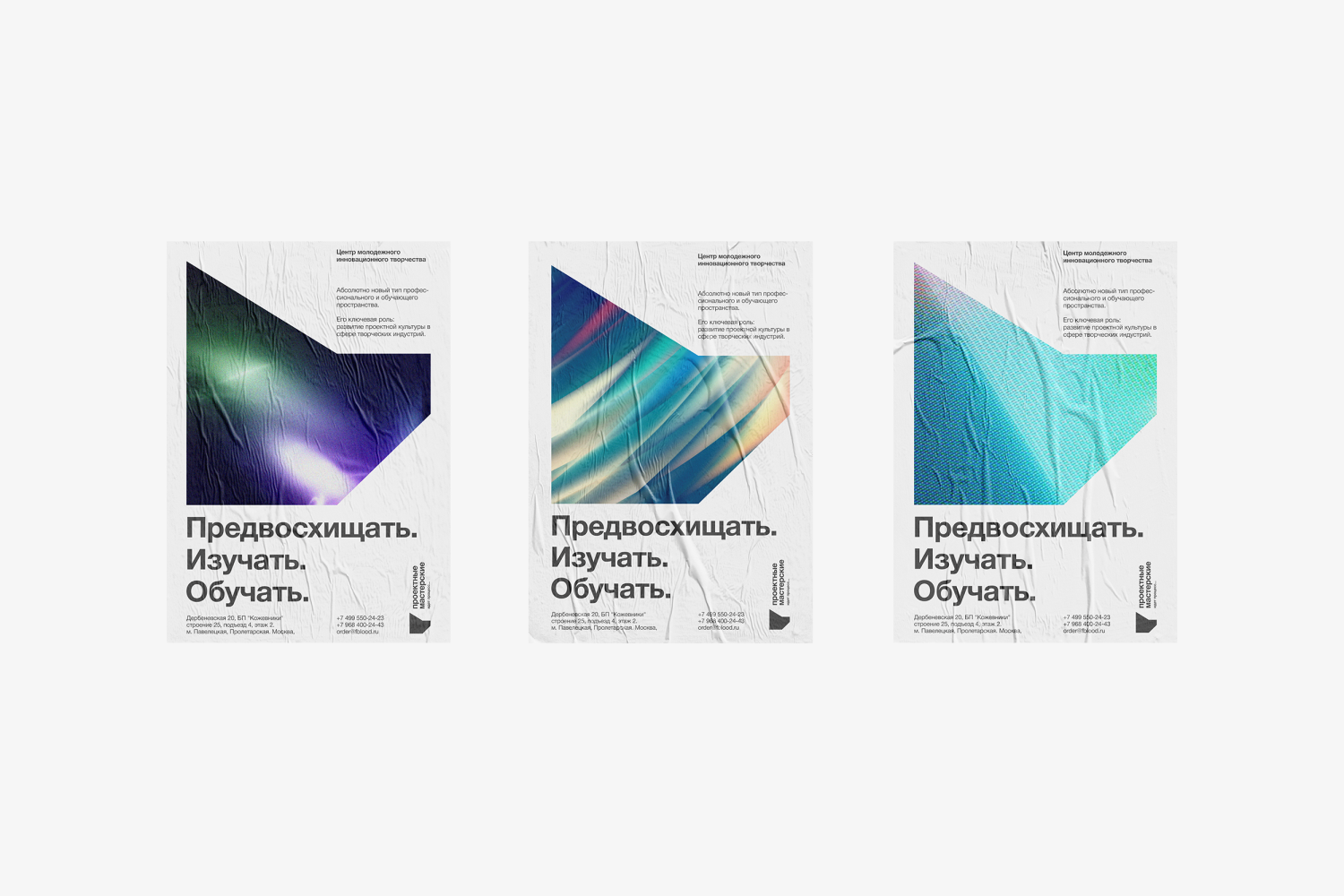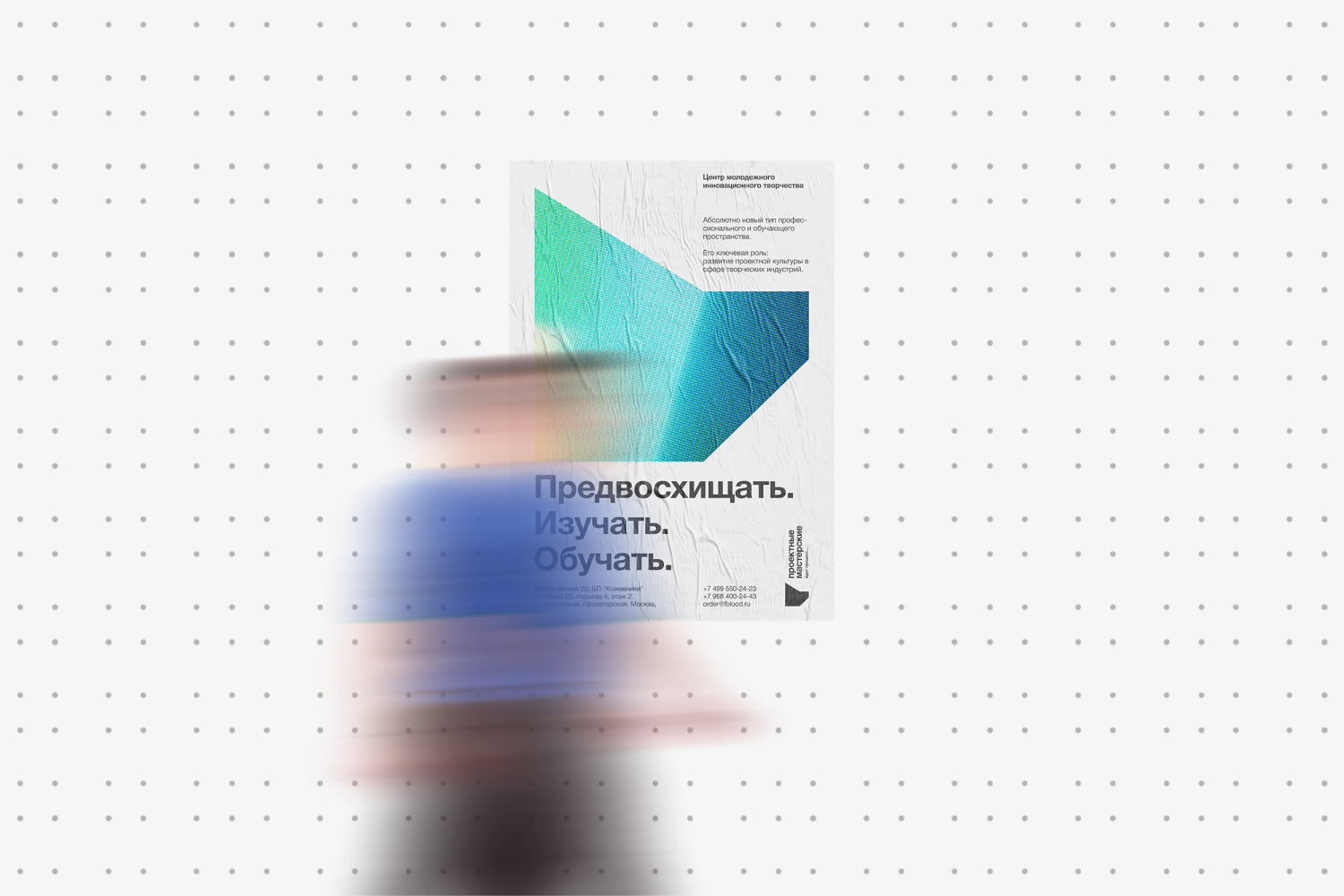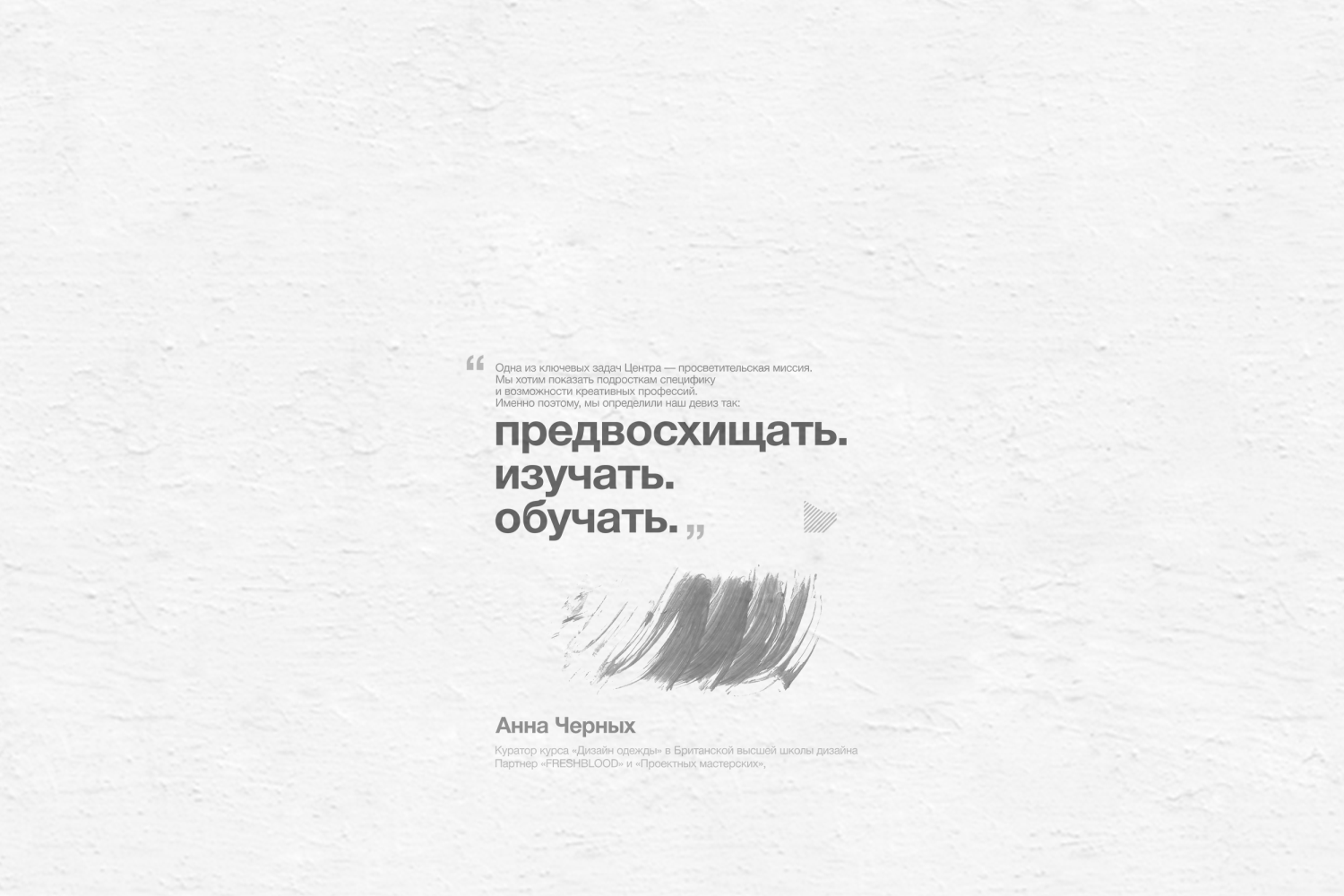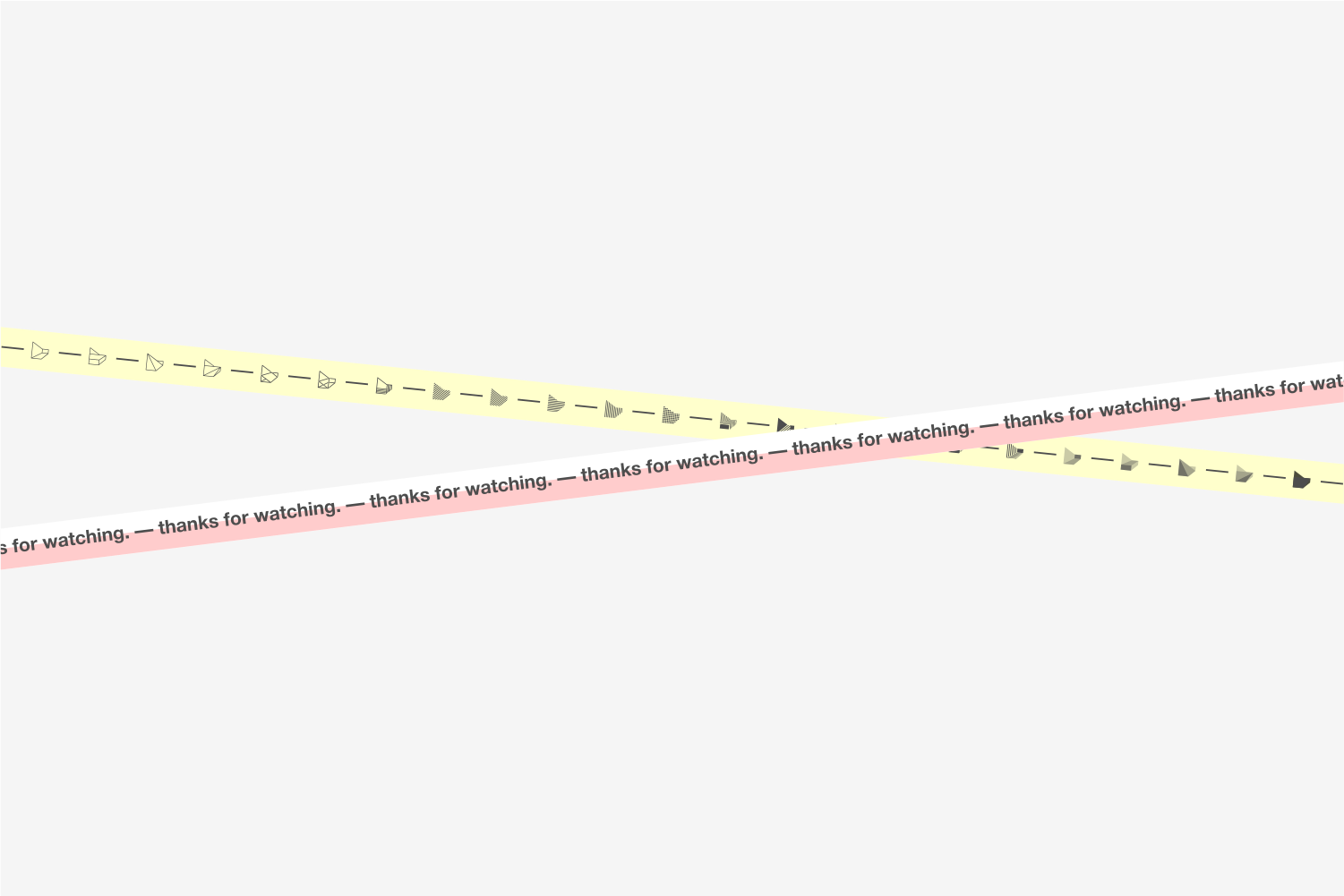 Art direction and design

: Radmir Volk


Project Type:

 Branding